TOP 10 NATURAL BEAUTY BRANDS
In the pursuit of living more simply, naturally, and consciously for the sake of our health, the environment and the animals we've put together our top pick of natural beauty brands. These natural and organic brands use pure, earth-friendly ingredients and never test their cosmetics on animals. Now their can be a common misconception that by using natural (or organic) ingredients in place of synthetic options that you would be compromising on product efficacy. Well to be honest that may have been the case in 2006 but its 2018 and there are literally hundreds of exceptional natural and organic makeup brands proving this misconception very wrong. So choose to ditch the PFC'S, bad estrogen's and endocrine disruptors. These toxic substances and the implications from their use are very problematic..
Why cover your skin and lips in nasty chemicals that we can't even pronounce, when you could go natural? Rather than clogging your pores, choose a natural foundation enriched with vitamins that will nourish your skin, and vegan lipsticks are rich in fatty oils to soften and soothe
1. Dr. Hauschka
Inspired by our vision of a culture of care, we've created a company powered by principle. Everything we do is in the interest of fostering well-being in the world, from our ecologically conscious methods of growing and sourcing ingredients to our one-of-a-kind manufacturing processes and international fair trade initiatives.
We stand proudly by the natural skin care products we sell, knowing that their purity and efficacy are helping people to nurture their health and beauty as well as inspiring them to recognize and foster beauty and well-being in others. We're active in our local communities and engage in projects the world over that help transform disadvantage into self-reliance and economic sustainability.th ingredients from certified biodynamic and organic sources.
https://www.dr.hauschka.com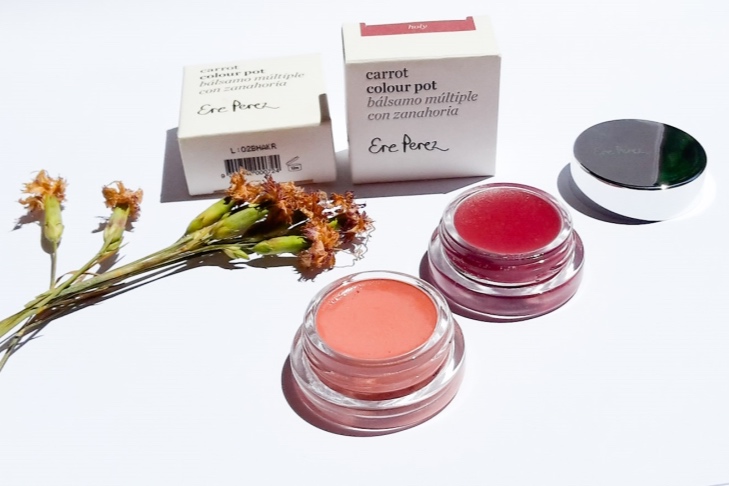 2. Ere Perez
Created by Mexican-born Ere Perez, this Australian-owned natural cosmetics brand takes great pride in supplying healthy, natural make up that suits every skin type. They carefully select ingredients such as oils, plant extracts and minerals and blend them with antioxidants to create a gentle, highly effective, quick and easy natural make-up solution.
They are committed and passionate about selecting natural ingredients with the greatest respect for mankind and the environment. They never test products on animals. None of their products are manufactured using child labour. All products are full of natural properties that protect your skin's beauty.
http://ereperez.com
3. 100% Pure
100% Pure creates the world's most pure, organic and natural line of cosmetics, beauty products and skincare. Their vegan cosmetics are formulated for the benefit of the body and also for the environment. They take pride in creating formulas with high-performing antioxidants, naturally occurring vitamins and essential oils to give your skin maximum benefits.
This company is truly committed to conscious living and the enviroment. Their office is run by solar energy and their pure, biodegradable formulas are packaged with post consumer recycled plastic, glass, soda cans, paper and printed with biodegradable non toxic vegetable ink. 100% Pure loves animals, they are 100% cruelty free and make charitable donations towards animal welfare.
https://www.100percentpure.com.au
4. Kjaer Weis
Founded by Danish-born makeup artist Kirsten Kjaer Weis living in New York City, KW fuses together a minimalist Scandinavian aesthetic with that unapologetic NYC spirit, creating a makeup that is as beautiful on your skin as it is to hold in it's uniquely designed luxury and sustainable case. They are two things that we usually compromise for in beauty, but Kirsten knows how to celebrate the seeming opposites in life. "Scandinavia has a calmness, a minimalism. New York City is fierce." She says, "They seem like they are so different but they can work together. Kjaer Weis is both. A trailblazer, merging these two worlds of luxury and sustainability without compromise. We are making the new norm."
Just having an ecologically and health conscious product is not enough. When designing their sustainable packaging, they wanted something that looked and felt luxurious, not just another thing to discard. Award-winning creative director Marc Atlan did just that, creating an architecturally stunning bold, metal compact that can be easily refilled with your favourite KW product.
https://kjaerweis.com
5. ILIA Beauty
ILIA Beauty was foundered by Sasha Plavisc. Named after her great-grandfather this brand is dedicated to creating the purest organic cosmetics possible. Each piece is filled with 85% certified organic bio-active botanicals that nourish and rejuvenate the skin, and is manufactured ethically and sustainably. A combination of on-trend pigments and super nourishing elements has set ILIA Beauty apart from the conventions of organic makeup. The quality of the product is mirrored in its packaging. Fusing organic ingredients and recyclable packaging with high fashion colour, Ilia are committed to creating the purest products possible.
https://iliabeauty.com
6. Vapour
All Vapour products are hand crafted with the purest organic and natural ingredients. Every one of the highly concentrated formulas is made with at least 70 percent organic ingredients, with no fillers. The wide-ranging collection ranges from creamy blushes to rich eyeliners.
This company sources ingredients for their potent benefits to the skin as well as the sustainability of their harvest. Vapour's process respects the power of plants in promoting health, beauty and wellbeing. Vapour operates its own USDA approved organic lab, where they meticulously protect product quality, integrity and purity standards. Vapour products never contain toxic chemicals, parabens, phthalates or nanoparticles. None of their raw ingredients have been irradiated or animal-tested. Their sustainable choices are intrinsic to who they are and what they do.
From the first hint of inspiration to their carefully packaged final product, they prioritize personal and planetary health. Keeping the entire production process under their own roof in Taos allows them to maintain uncompromising integrity. Vapours experts source the highest quality organic ingredients and know how to release their highest potential. They maintain their own USDA Organic lab where we set and adhere to standards for purity higher than what many natural cosmetics certifying agencies require. They use passive-solar and wind power in their offices, warehouse and lab; and choose packaging that is either recycled or recyclable. Vapours vision of uncompromising integrity manifests in three guiding principles: Purity, Performance and Progress.
https://vapourbeauty.com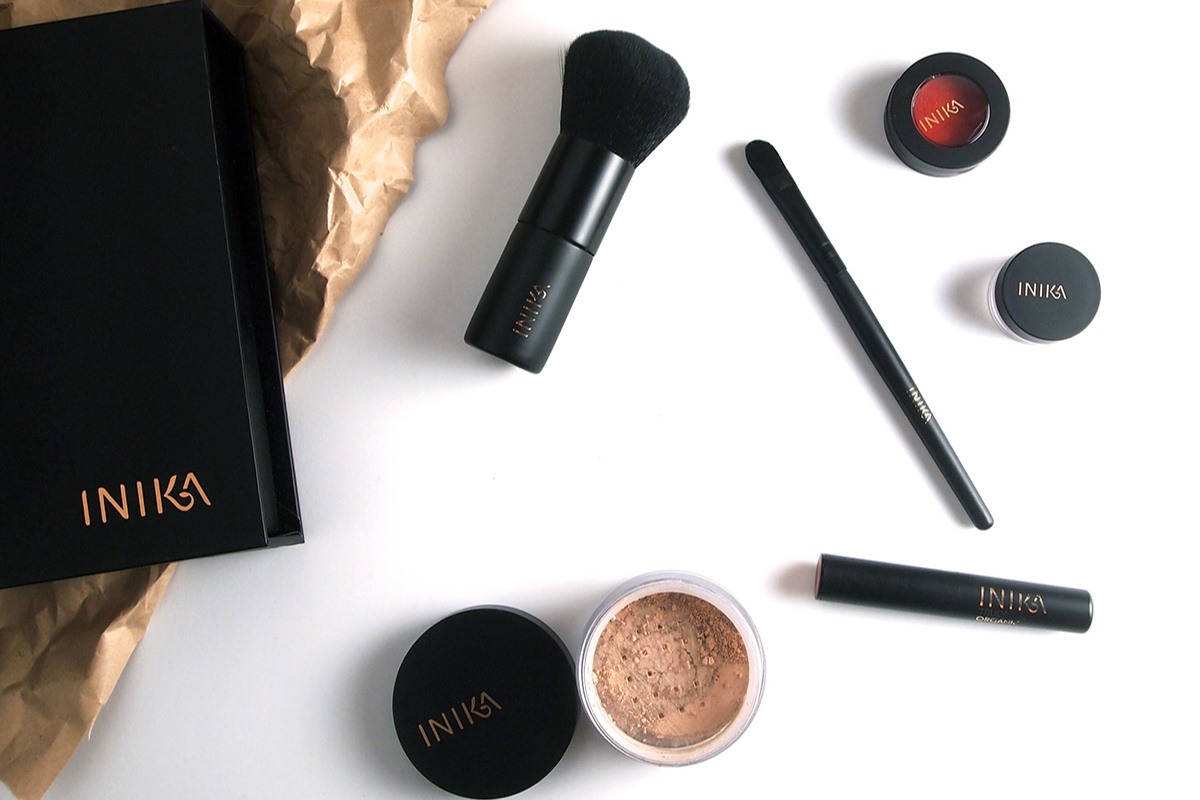 7. Inika
INIKA is an Australian company. Founded in Sydney in 2006, this conscious brand has become a globally recognised and trusted brand. Inika was brought to life after much investigation and interest in detox. Conscious consumers were already removing harmful chemicals from their homes and diet, replacing them with wholesome, pure and natural alternatives. When it came to makeup, there wasn't a healthy option in Australia.
INIKA is passionate about quality. All their ingredients are ethically sourced, natural and derived from botanicals or minerals.
Their award-winning range is loved by women all over the world.
https://www.inikaorganic.com
8. Juice Beauty
It all started when Karen Behnke, a serial wellness entrepreneur, who built one of the first corporate wellness companies in the country, developed a keen interest in personal care products upon becoming pregnant with her first child at the age of 40. She wanted to create meaningful change in the beauty industry.
Years after her second child was born, Karen subsequently bought the name "Juice Beauty" in 2004 and launched the company from scratch in 2005. Karen set out to do the impossible: to create organic and natural formulations that perform as well as conventional beauty products yet never compromise on the luxurious experience.
Juice Beauty formulates makeup containing plant stem cells. They combine the best that technology has to offer with treasures from the world of nature.
Powerful action without potentially harmful endocrine disrupting ingredients. All products are formulated without parabens, petroleum, pesticides, propylene or butylene glycols, silicones, talc, carbon black, phthalates, sulfates, PEGs, TEA, DEA, GMO, silicones, artificial dyes or synthetic fragrances.
Many of Juice Beauty's products are made with sustainable energy and their boxes are made with recycled or FSC certified paper, printed with soy/non-toxic ink & sourced in the USA. Their corporate headquarters contains all sustainable/re-used materials. The Company focuses on sustainable practices from top to bottom.
https://www.juicebeauty.com
9. Living Nature
Living Nature have searched the planet for the best natural makeup ingredients that offer iridescent colours to enhance and promote your natural beauty.
From New Zealand's original home of natural beauty. Living Nature made mineral makeup first and now we offer an extensive range. Our recipe means makeup that's safe to benefit even oily or blemish-prone skin, to nourish and care with natural ingredients such as Avocado Oil, with its essential fatty acids and vitamin D; Macadamia Oil, to nourish your skin; and Manuka Honey. None of our natural makeup products are tested on animals, we offer certified natural lipsticks and our planet-friendly approach to packaging, means you can choose our beautiful mineral makeup brand knowing that not only are they best for your skin but good for the environment too.
https://www.livingnature.com
10. RMS Beauty
RMS Beauty is dedicated to transforming the way women use makeup, and it's about more than simply using organic ingredients. In fact, that's only the first step in creating a product that's not only non-toxic, but that actually heals and nourishes skin. It all comes down to chemistry: when a raw material is processed for use in cosmetics or other beauty products, it typically undergoes a lengthy process some of which can become rather unhealthy and problematic for ones skin. RMS Beauty is dedicated to transforming the way women use makeup, creating a product that is not only non-toxic, but that actually heals and nourishes skin. RMS Beauty products are formulated with raw, food grade and organic ingredients in their natural state, allowing their living, healing attributes to penetrate and rejuvenate the skin. In their purest form, enzymes, vitamins, antioxidants and their healing properties remain fully intact, encouraging amazing potential for anti-aging effects. RMS Beauty has also taken extreme care in the use of minimal heat in the manufacturing process of this product in order to keep all nutrients and healing properties alive. All RMS Beauty products are free of harmful chemicals, synthetic preservatives, synthetic vitamins, and genetically altered ingredients (GMO) etc. RMS Beauty is full of healing nutrients – nutrients that work synergistically with the skin, and are in harmony with nature and our environment. Each ingredient in RMS Beauty is carefully chosen to create a dialogue with the skin. Your touch activates the life force of the product, and nutrients interact with skin to promote hydration, softness, and luminosity.
https://www.rmsbeauty.com